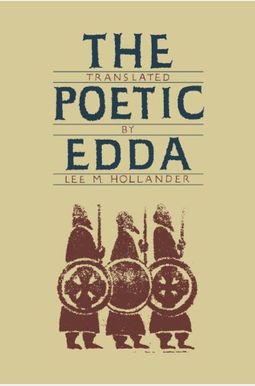 
 
Book Overview
This Description may be from another edition of this product.
THE ELDER EDAS OF SAEMUND SIGFUSON. Translated from the Original Old Norse Text into English BY BENJAMIN THORPE. Originally published in 1906. PHOTOGRAPHS: Frontispiece Gunnar ( Guother). Page Siegfried Awakens Brynhild ' 159 Death of Atli 247 A Feast in Valhalla 331 ' s Rune Song 44 Lay of Hymir 48 Lay of Thrym, or the Hammer Recovered 53 Lay of the Dwarf Alvis 57 Lay of Harbard . . . . 63 Journey, or Lay of Skirmr 71 Lay of Rig 78 s Compotation, or Loki's Altercation 84 Lay of Fiolsvith 95 Lay of Hyndla 103 Incantation of Groa 109 Song of the Sun Ill Lay of Volund 121 Lay of Helgi Harvard's Son 137 First Lay of Helgi Hundingcide 137 Second Lay of Helgi Hundingcide 144 > tli's End 155 Lay of Sigurd, or Gnpir's Prophecy 157 Lay of Fafnir 172. Contents include: Gudrun's Incitement 248 The Lay of Hamdir 351 THE YOUNGER EDAS OF STURLESON. The Deluding of Gylfi 256 Of the Primordial State of the Universe 259 Origin of the Frost-Giants 260 Of the Cow Audhumla, and Birth of Odin 262 The Making of Heaven and Earth 263 Creation of Man and Woman 265 Night and Day, Sun and Moon 266 Wolves that Pursue the Sun and Moon _. 267 The Way that Leads to Heaven 268 The Golden Age 269 Origin of the Dwarfs, and Norns of Destiny 270 The Ash Yggdrasill and Mimer's Well 271 The Norns that Tend Yggdrasill 273 The Wind and Read More chevron_right
Frequently Asked Questions About The Poetic Edda
Books like The Poetic Edda
Book Reviews
(0)
Did you read The Poetic Edda? Please provide your feedback and rating to help other readers.
No customer reviews for the moment.