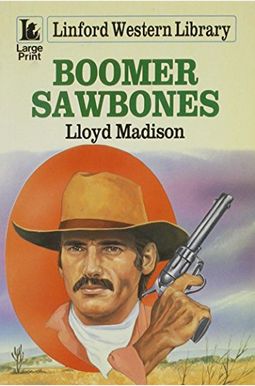 
 
Product is currently Out of Stock.
You can add it to your wishlist and you will be notified once we receive a copy.
Book Overview
This Description may be from another edition of this product.
The ultimate companion cookbook to The Diabetes Code from the New York Times-bestselling author and pioneer of intermittent fasting, Dr. Jason Fung.
Dr. Jason Fung helped thousands of people lose weight with his breakout bestseller The Obesity Code.
Next, he helped prevent and reverse type 2 diabetes with his groundbreaking book The Diabetes Code.
Now, The Diabetes Code Cookbook makes it even easier to follow Dr. Fung's proven advice for preventing and reversing type 2 diabetes through intermittent fasting and a low carb/high-fat diet.
This cookbook features full-color photographs and includes:
100 simple and delicious recipes to help manage insulin and aid in weight loss
Intermittent fasting schedules and plans (16, 24, 30, and 26-hour fasts)
Grocery shopping lists
A new intro from Dr. Fung with up-to-date information on insulin resistance and its connection to weight gain and type 2 diabetes
Readers will come away with knowledge of their health and an arsenal of mouthwatering meals--because eating for type 2 diabetes doesn't have to be bland
Frequently Asked Questions About The Rainmaker Of Deadman
Book Reviews
(9)
Did you read The Rainmaker Of Deadman? Please provide your feedback and rating to help other readers.
Carb Counting

Derived From Web

, Jan 22, 2022

It says to eat until you are full, and to try new foods. For diabetics, having to monitor carb intake puts additional burden on an individual to have to look up carb content in every recipe. The book claims to be low carb, but I found one with cannellini beans in it-very high in carbs. Even with diabetes, you would think the author of books on diabetes would be more in tune to assisting with nutritional-based recipes.
No macro- or micro nutrients included.

Derived From Web

, Jan 6, 2022

Very interesting recipes, and a lot of variety, too. However, I'm sending it back because there is no macro or micronutrient counts included.
Awesome Message

Derived From Web

, Dec 8, 2021

As I was finishing Chapter 7, one of my patients asked me a question that perfectly matched the information in this book. I had recommended it to him and he had to go back and read it. He later came back to me and we discussed all the questions he had, his dietary changes, fasting and how his meds were going to have to change, Dr. Goin added. This book takes us back to basics in treating diabetes.
great and simple recipes

Derived From Web

, Dec 5, 2021

I have a very good book, too, thanks to Simon & Schuster. He told the judge: "I am not diabetic or pre-diabetic but I have a strong family history." My celiac disease has made me very frustrated trying to cook. This cookbook is beautiful and simple and the food is so delicious, I now go to cookbooks. I love eating healthy and when I open the book its almost like I am looking at a menu and what I want, Ms. O'Neill said. He has a very good reputation," said Dr. Fung, who heads the US operations for SIA. A lot of good people work with him, Bruno said.
Hardcover version is excellent

Derived From Web

, Nov 8, 2021

Following the book's recommendations, I lost 100 pounds in just two weeks using Dr. Fung's methods. Also, we lowered our A1C numbers from pre-diabetic to totally normal. Some readers who are giving low reviews of this excellent cookbook because of no nutritional charts did not read the introductory pages explaining why Dr Fung would never include calorie counts in his book. Although I can't comment on the kindle version, I will say that the recipes look delicious and I found many that I will be trying.
Okay, could be better.

Derived From Web

, Nov 8, 2021

Good recipes, but lack nutritional information. I'd love to see a breakdown of the macros. However, most of the recipes are designed for families and are not for one. Will be using it less than I had hoped. 0 1462228 3622201 It sounds like it will be using less than I had hoped.
No nutritional information

Derived From Web

, Nov 5, 2021

It's very disappointing, said James Hambro, director of music for AOL Europe. The Web site says: "Do not include nutritional information for recipes." One in seven Americans now are diabetic. Brand New Zealand has no plans to change its product recommendations.
Interface is not user friendly

Derived From Web

, Nov 4, 2021

Font is too small and there is no way to increase the size of it. View bookmarks are disabled. In the "Options" menu, go to "Table of Contents" is disabled. The Harrisons are notorious for their bad behaviour, even though they were never convicted. The "Disabled" option is also disabled. Get the picture. This is a real pain to use. Many of the recipes also include dairy and refined products which spike insulin. I was not expecting to see so much dairy and starch in a book by Dr. Fung, Kerry said. Most recipes do not have photos of the originals.
Great delicious recipes

Derived From Web

, Nov 2, 2021

She shows how to use these delicious recipes to help you get back on track and take control of your diabetes.