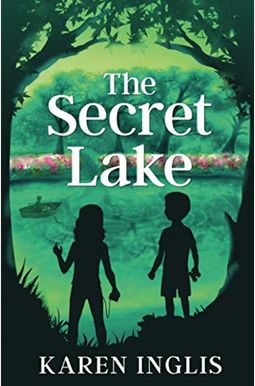 
 
Book Overview
A lost dog, a hidden time tunnel and a secret lake. A page-turning time travel adventure for ages 8-11. Now enjoyed by thousands of young readers
When Stella and her younger brother, Tom, move to their new London home, they become mystified by the disappearances of Harry, their elderly neighbour's dog. Where does he go? And why does he keep reappearing wet-through? Their quest to solve the riddle over the summer holidays leads to a boat buried under a grassy mound - and a tunnel that takes them to a secret lake. Who is the boy rowing towards them? Why is he so terrified? And whose are those children's voices carried on the wind from beyond the woods? Stella and Tom soon discover that they have travelled back in time to their home and its gardens almost 100 years earlier. Here they make both friends and enemies and uncover startling connections between the past and present.
'A modern classic for children'

The Secret Lake has been described by readers as a modern Tom's Midnight Garden and compared in atmosphere with The Secret Garden and the Nancy Drew mysteries. Karen Inglis describes it as, a time travel mystery adventure with modern twists - the kind of adventure that I loved to read as a child, but brought right up to date
Frequently Asked Questions About The Secret Lake
Book Reviews
(8)
Did you read The Secret Lake? Please provide your feedback and rating to help other readers.
Fun and light hearted

Derived From Web

, Aug 7, 2021

My girl and I enjoyed a read at night. Hope for more than we know to be in life.
Deathly boring...even for an adult

Derived From Web

, Aug 26, 2020

My 9 year old granddaughter reads a lot and is bright. She can't follow this story because I am reading it to her. A good editor is needed by this writer. There is a lot of time travel, undiscovered lakes and childish emotions. This book is difficult to read and even more difficult to comprehend because of the use of inappropriate adverbs and awkward word choices. British vs American style is not the difference. The book is poorly written.
Plagiarism

Derived From Web

, Jul 30, 2020

The book is similar to Tom's Midnight Garden. The main characters have the same names. Buy the original. The original is better. Plagiarism is not cool.
Great for 4th and 5th graders!

Derived From Web

, Jan 19, 2020

This book is wonderful. I finished it in less than a week. It's perfect for 4th and 5th graders. This is the book for me. Lots of information was uncovered in the end, so I want a sequel. I would love to see a sequel to fix modern time using the past. !
Wonderful and Imaginative

Derived From Web

, May 18, 2019

I purchase books for my patients. I read a preview of the book before passing it on to the young readers. I loved this book and couldn't stop reading. All of my readers have enjoyed this book. I am ordering Walter BrownMagician's Hat, Henry Haynes for my readers. My younger clients will be receiving 2 Ferdinand Fox books. I love when my clients ask for more books. I'm hooked!
Bad print!

Derived From Web

, Oct 21, 2018

I was expecting it to come in time. Good packaging as well. It has a bad print. None of us can figure out the meaning of missing words when each line is being cut off. I was disappointed with the book, but don't return because of the cost of return. It feels bad!
Difficult dialect for pronunciation!

Derived From Web

, Oct 21, 2018

We love reading. My husband tells me we don't need more books. This book is hard to read to children. It was hard for me to understand what I was saying and what I meant in the dialect used in the book. We have so many different types of fiction and nonfiction that this one just doesn't work for us. I wish the author had used a more normal dialect so it was easier to read.
... this for my 8 year old grandson and he enjoyed it so much he read it in 2 days ...

Derived From Web

, May 11, 2018

I bought this for my 8 year old grandson and he loved it so much he couldn't wait to tell me about it. I was very happy to buy it. Thank you!