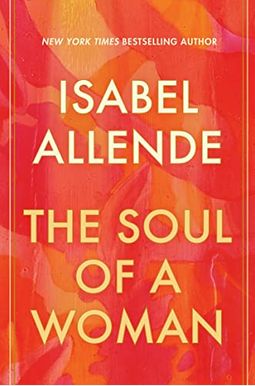  
Book Overview
From the New York Times bestselling author of A Long Petal of the Sea comes a passionate and inspiring meditation on what it means to be a woman.

When I say that I was a feminist in kindergarten, I am not exaggerating, begins Isabel Allende. As a child, she watched her mother, abandoned by her husband, provide for her three small children without resources or voice. Isabel became a fierce and defiant little girl, determined to fight for the life her mother couldn't have.
As a young woman coming of age in the late 1960s, she rode the second wave of feminism. Among a tribe of like-minded female journalists, Allende for the first time felt comfortable in her own skin, as they wrote with a knife between our teeth about women's issues. She has seen what the movement has accomplished in the course of her lifetime. And over the course of three passionate marriages, she has learned how to grow as a woman while having a partner, when to step away, and the rewards of embracing one's sexuality. So what feeds the soul of feminists--and all women--today? To be safe, to be valued, to live in peace, to have their own resources, to be connected, to have control over our bodies and lives, and above all, to be loved. On all these fronts, there is much work yet to be done, and this book, Allende hopes, will light the torches of our daughters and granddaughters with mine. They will have to live for us, as we lived for our mothers, and carry on with the work still left to be finished.
Frequently bought together
Frequently Asked Questions About The Soul Of A Woman
Book Reviews
(17)
Did you read The Soul Of A Woman? Please provide your feedback and rating to help other readers.
Boring

Derived From Web

, Mar 20, 2022

Had to return the book, could not get through it. Too much patting herself on the back and very little original thinking regarding feminism.
Too much preaching re women's rights

Derived From Web

, Feb 6, 2022

Great job, said Paul Dhaliwal, director of music for the Postal Service. But all the power, and lack of, in womanhood is not a new subject and produced no insights for me. More of a polemic than I wanted it to be.
We must continue the fight for women.

Derived From Web

, Jan 12, 2022

We must work harder to claim equal rights for women and girls to be protected from the abuse of laws written and passed by men. Since the 1960s, we have moved closer to equal rights, but the younger generation has to carry us further. It is the souls of women by which we will gain the strength to improve the lives of all, it is the soul of women. Civilization was not always driven by the patriarchs who thrive on exploitation, war, racism, abuse, property gain and distribution of wealth. The power needs to be shared so the best of men and women could prevent the continued loss of civilization and destruction of our earth, he said. We must listen, share, teach, help and improve the way we live together as human beings, not continue to abuse, he said. We must not go backwards.
Meh.

Derived From Web

, Oct 2, 2021

I love Allende. But this book didn't offer anything new to the discussion of feminism. At times it reads like a social studies report, at times a sappy memoir. And where is the struggle in, My grandfather never understood me? She never brought any new ideas to the page other than, "Support My Foundation." We are doing good work, Bruno said. Then, at the end, I realized that this book wasn't even her idea.. but the idea of her publisheragenteditors. Hello, I'm Sam. In her book, "Feminism," Allende writes, "the reader becomes a feminist. Caching!
A must read by all people

Derived From Web

, Aug 21, 2021

A thought provoking, stirring soul, and an template for how to improve humanity. I want to gift this book to all I know. It's great to see that it becomes mandatory reading.
Brave, honest, wise

Derived From Web

, Jul 24, 2021

I can't believe I haven't read more by Isabelle de Allende. She expresses the exact thoughts I've had ruminating in my head about life, the influences on my life, family dynamics, events I had no control over. Her story is so close to my story, and I venture to say there are many who can relate to her perceptions, she said. That I could relate so closely to someone who grew up in Chile, a place far removed from my sphere of experience, makes me feel a little closer to the soul of the world. Her writing makes me wonder why haven't I written about my experiences and perceptions? What if I did? What if my words could inspire others to share their stories? What if, in doing so, we unleash a depth of compassion and understanding that brings the world closer to love and joy? Well, brave Isabelle's honest, and wise words have done this for me, too. They have nudged me to dream a little bit about how I could be a little more brave, and honest, she said. Can't wait to read more of her books!
Gorgeous!

Derived From Web

, Jul 9, 2021

It's great to be back home, said Barbara Comstock, executive director of the federal Centers for Disease Control and Prevention. Inspiring quotes from Walt Disney's "Frozen" Insightful! Her book dives into her life as a child and the people who influenced who she is today. So many passages I wrote down Including poems and quotes from others as well as just beautifully written sentences that only Allende can pen. This is a slim stunner that is worth reading every word. Powerful. Thanks to Ballantine Books for the book. I'm grateful.
Fierce Woman

Derived From Web

, Jun 30, 2021

In this sprawling discussion of her journey, Allende confirms her passionate feminism in this sprawling discussion of her life. The numbers continue to prove that war against women must be overcome forte and us to survive. There is hope that women with their passion can rescue the world from domination by creating the only model for society.
A lovely memoir

Derived From Web

, May 22, 2021

It's just that terrible. Well written memoir but I'm not a fan of these styles of books so not sure that I got to much out of it but it was an easy read and well written.
Nothing Left Unsaid

Derived From Web

, Apr 8, 2021

Isabel Allende's voice is bright and unafraid! She dives headlong into issues of womanhood, sometimes left unspoken-sexuality for example. Memories unfold and reflective questions call out her views from across a lifetime. I'm always happy to read her fiction and nonfiction.