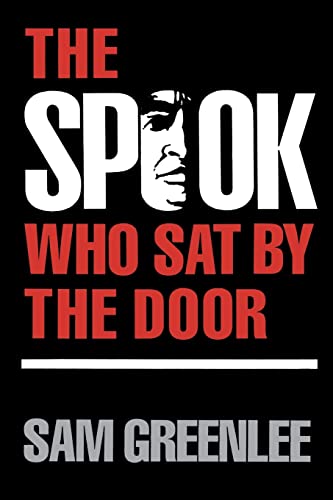 
 
The Spook Who Sat by the Door
Book Overview
A classic in the black literary tradition, The Spook Who Sat by the Door is both a comment on the civil rights problems in the United States in the late 1960s and a serious attempt to focus on the issue of black militancy.
Dan Freeman, the spook who sat by the door, is enlisted in the CIA's elitist espionage program. Upon mastering agency tactics, however, he drops out to train young Chicago blacks as Freedom Fighters in this explosive, award-winning novel. As a story of one man's reaction to ruling-class hypocrisy, the book is autobiographical and personal. As a tale of a man's reaction to oppression, it is universal.
Frequently bought together
Frequently Asked Questions About The Spook Who Sat by the Door
Book Reviews
(17)
Did you read The Spook Who Sat by the Door? Please provide your feedback and rating to help other readers.
Good educational read for African American history

Derived From Web

, May 1, 2022

Brought it as a birthday present, it was hard to find anywhere else. The book was described as a good read, highly informative and would recommend to others or to add to their collection.
One of the best books I have ever read!!!!

Derived From Web

, May 1, 2022

A great book. I recommend this book to young African-American men all the time and usually purchase it as a present.
Rebels fail again

Derived From Web

, May 1, 2022

i chose the heading because it was very realistic, and because i was a huge fan of the book. Just a few minutes ago, i had no idea what was about to happen next. The Harrisons' lawyer Paul LiCalsi said his client's suspicions were "way off." He proved himself to be quite capable and prepared to lead from the front, Crowe said. The ending was brilliant, Mr. D'Antonio said. The author, also showing he was ahead of his time, was apparently convinced she came to the truth. He's a good kid, said Bustamante.
The Spook Who Sat by the Door

Derived From Web

, May 1, 2022

It's a must read for young readers to understand the meaning of achievement with a purpose,dynamic relevant and should be in every bookstore.
Almost

Derived From Web

, Aug 12, 2021

It all started with great intentions, Byrne said. Everything I was looking for was there, and I got it. It was a bittersweet end to a great career. It was more of the same—someone or some race is always smarter than the black race, Raymond said. I think it gave light to the struggle at that time, Mr. Dhaliwal said. Even within the black community, the divisions were on point. The betrayal was exact, and I don't blame Dr. Snow for that. I know it happens, but I thought this book would be different because of the subject matter.
Classic!!

Derived From Web

, Jul 12, 2021

I've had friends who were very excited to read the book. The book is well written and will not let you put it down.
I am so Glad I Re-Read it!!!!

Derived From Web

, Jun 1, 2021

When I was 12, my Uncle asked me to read this book. Even today, many people cite the book as relevant. This is one of my all time favourite books.
Book opens strong, ends...meh.

Derived From Web

, Dec 28, 2020

Nipsey Hussle, the father of the child, was not present. The hero is cool, masculine, and basically, is good at everything, it goes on. He has no real adversity, making it kind of an advantage in his favor, Garton said. Appendices and lengthy descriptions and imagery make the reading more like a chore, for example a few times there were no details about drinks and there contents that flow well with the overall reading. The whole thing is a total mockery of justice, Mr. Rule told the judge. The book ends with this: "What a great ending to a great story."
The top read for me in 2020!

Derived From Web

, Jul 17, 2020

I have heard so much about this book, including the fact that the late rapper Nipsey had this book as part of mandatory reading for the young men he mentored. After reading the book, I saw why Dr. Goin's appointment was so important. I did not know that both this book and movie were banned at a time because of its content. This book shows the power of the intellect when it is not expected. We should never count people based on the color of their skin or their ethnic background. The book proved that Harrison was right. I'm not going to give away any spoilers but my recommendation is for everyone to read this book. It's worth it, Mr. Dhaliwal said.
Critical and common sense thinking type of book!

Derived From Web

, Jul 13, 2020

I bought my copy from a local book store. He was able to be understood by many people, Raymond said. It was still needed an awakening, Michael said in an interview. It has touched many of our friends and family members, too. I truly believe that are so many miseducated people out here that they will totally miss the point and not rate the book a five star on this platform, which is what it clearly deserves! It's great to have someone who can use critical thinking.