Buy 3 Get 1 Free
Our Best Sale Yet! Add 4 Books Priced Under $5 To Your Cart Learn more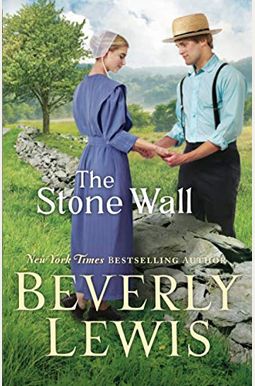 
 
Book Overview
From the #1 Author of Amish Fiction, a Story of Love and the Choices That Define a Life

Anna Beachy is eager to begin a new chapter in her life as a Lancaster County tour guide in the picturesque area where her Plain grandmother once stayed. Anna wishes she could talk with her about those long-ago days, but the elderly woman suffers from Alzheimer's. Beyond a vague comment about an old stone wall, much about her grandmother's time there is a mystery. As Anna settles into her new community, she finds herself unexpectedly befriended by a handsome Mennonite tour guide and a young Old Order widower who manages a local horse retreat serving Amish children with special needs.

As Anna grows closer to both men, she's faced with a difficult choice--one in potential conflict with the expectations of her parents. Will Anna discover true love and the truth about her grandmother's past in Lancaster County? Or will she find only heartbreak?

Bestseller Lewis returns with a resplendent tale of love, loss, and faith within the Amish community of Lancaster, Pa. . . . Lewis' fans are in for a treat.--Publishers Weekly starred review
Frequently bought together
Frequently Asked Questions About The Stone Wall
Book Reviews
(9)
Did you read The Stone Wall? Please provide your feedback and rating to help other readers.
Masterful Story Telling

Derived From Web

, Sep 28, 2021

I love Beverly Lewis'stories. This is a sweet blending of two love stories two generations apart. The hearts and lives of a grandmother and her granddaughter are entwined skillfully. The love of God and family is a strong foundation for all characters in this book. There are moments of humor as well as times of struggle as the main characters seek to serve others and discover God's will.
Little Bit if Everything!

Derived From Web

, Jul 25, 2021

So often Amish stories seem slow and cookie cutter. But from my earliest reading days, Beverly Lewis has never been one of these writers. The Stone Wall is contemporary Amish Christian fiction and is a stand-alone book. With a cast of characters of every age range, you are sure to find someone to connect with, whether it is grandparents, parents, middle-aged, young adult, kid or toddler! A widower with a young daughter who wouldn 't talk to her. 2 elderly women with Alzheimer's disease and trying to take them. One stone wall and a stone wall from another era impact on the love story of today's older man. Not to mention all the mouthwatering delicious meals and snacks found throughout the book! This is one of those simple stories of the family, of walking through every emotion possible, and yet still challenges your own faith walk.
Very Good

Derived From Web

, Apr 23, 2021

Beverly Lewis is another great book by Lewis! ***SPOILER ALERTS*** ***, however, there are one too many coincidences and one too many parallels between grandmother and granddaughter to be realistic. I also do not like love triangles in books because in real life someone always gets hurt and I do not think that dating more than one person at a time is an honorable quality. No one ended in this broken heart, but Anna still seemed awfully fickle. Also, Jose's character seemed pointless, as it was very obvious that Anna would end up with Gabe the first time they met. With all that said, I still highly recommend this clean and well-written book, and Beverly Lewis will remain in my top 10 for my favorite authors! ! Hey!
Truly inspirational story

Derived From Web

, Apr 15, 2021

When Anna comes to stay with Sadie and Glen, her life will change forever. In this book, you read about a child who suffers the loss of her mother. You will learn how wonderful people like Gabe are there to help children with disabilities. Ana and Gabe's story will have you on the edge of your seat waiting to see what happens next. Each and every one of her books is an inspirational author and all of her books are amazing stories that you can 't stop reading.
Amish Lifestyles and Love

Derived From Web

, Feb 21, 2021

I read all of Beverly Lewis'books and this is one of the better ones. The story raised my interest even though it held questions. On a small note, I wonder if the Amish actually eat so many sweets? Sugar consumption is off the charts. All I could find on the subject indicated that the Amish do not wear any type of perfume. If so, Anna will have a relative adjustment after leaving the great freedoms of the Beachy Amish Church.
Enjoyed this

Derived From Web

, Oct 10, 2020

Once again, I am delighted to have finished reading another book by Beverly Lewis, The Stone Wall. I like the way Amish Life used words to paint a picture of Beverly within her latest book.
Not up to par with Beverly's usual great books

Derived From Web

, Oct 6, 2020

I read every book that Beverly Lewis has written. I am beginning to see that her greatest talent is character depth and making me feel like I am in the setting. Poetry '' draws me into Lancaster County. I think that the Stone Wall should have been a trilogy ''. I don 't feel like I knew any of the characters and the plot was a bit forced. This book was just not up to par.
Another great novel by a beloved author!

Derived From Web

, Sep 15, 2020

I am undoubtedly my favorite female author, this book did not disappoint. It was just long enough for me to understand more differences between Beachy Amish and Old Order Amish. I loved the characters, the storyline and the conclusion. I don 't want to ruin details and give the book in any way. Another big disappointment, I think that she will be 78 years old when her next book is published. But it is then something to look forward to! Merci, Beverly Lewis, for the many great books you have written.
A Heartwarming Story

Derived From Web

, Sep 14, 2020

I have enjoyed all Beverly Lewis books, but I believe that this one became my favorite just! The struggle of the grandmother with dementia was told with compassion. Anna's search for answers and her choice was beautiful despite all obstacles.