Buy 3 Get 1 Free
Our Best Sale Yet! Add 4 Books Priced Under $5 To Your Cart Learn more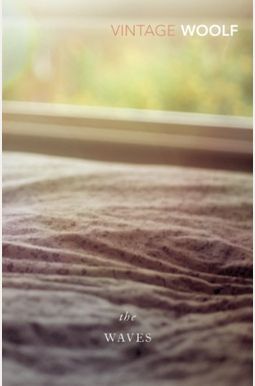 
 
Book Overview
This Description may be from another edition of this product.
The Waves is one of the greatest achievements in modern literature. Commonly considered the most important, challenging and ravishingly poetic of Virginia Woolf's novels, it was in her own estimation 'the most complex and difficult of all my books'. This edition will be the most authoritative, most fully collated and annotated text available to scholars to date, and for considerable time to come. It maps the text of The Waves from the first British edition to all other editions published in Woolf's lifetime, as well as to all extant proofs. The text is presented in clearly readable form, with page-by-page direction to emendation, variants, and notes. The substantial introduction includes a detailed account of the novel's composition, publication and early critical reception. There are extensive explanatory notes on the text, a full chronology of composition and publication and a more general chronology covering Woolf's life and works.
Frequently bought together
Frequently Asked Questions About The Waves
Book Reviews
(13)
Did you read The Waves? Please provide your feedback and rating to help other readers.
Listen to the Voices of Childhood Friends Surging On the Beaches of Memory

Derived From Web

, May 30, 2022

The Waves is a prose poetic study of 20th century relationships in childhood relationships. Like the author the children are very poetic and insightful and what a reader takes away is the intelligent and insightful language of remembrances and psychological discoveries of youth and the compounded effect of later life. If you like the language of the youth and the discoveries of heartfelt sentiment, this may be appealing to you. If you are looking for standard prose storytelling, this will not be an easy read. Sample the text and at least try Woolf's extraordinary mind as she unveils the remembrances of the wave-like encounters of current and past friends from childhood. A relatively short work makes the reading of this experimental novel even more attainable for someone new to psychologically complex studies of time gathered from youth.
Poetic Stream of Consciousness of 6 Characters

Derived From Web

, May 30, 2022

It reads easily, but the many metaphors and the fact that you are dealing with a stream of consciousness makes you often pause to check and see who is speaking.
Top of the Heap

Derived From Web

, May 30, 2022

If I had to choose the most poetic and beautiful book ever written, The Waves would be a prime candidate. It far exceeds any other book by Virginia Woolf in terms of ecstatic poetic writing. Want to know the secret of how to really enjoy this book? Pretend that it is the voice of God... sometimes expressed through character extensions, other times through utter sparkling transcendence... but The Waves is clearly the voice of God, more so than even Walt Whitman's work.
A great challenge

Derived From Web

, May 30, 2022

The book The Waves by Woolfs is a modern breakthrough. It is difficult to read, but satisfying if you make the effort. The book is about seven friends and Vi follows them from the nursery school to their middle age. The book has no traditional narrator, it is told through the speeches of the six characthers. They rarely communicate, its rather poetic form of communication. Although there is no narrator, the six characters voices are united by the same poetic imagery, so that the reader gets a strong feeling of listening to someone only reflected by the people. Besides being an extraordinary novel, the book is made at her time as part of the ongoing litterary debate. The moderns wanted to write a novel without a plot, the important thing should be rich life on the inside, with preferably no outer references. Some critics mean that her attempt has failed, I think the book is great, but read it at least twice! If you are interested in modernism, you can not go around this one.
The Masterpiece

Derived From Web

, May 30, 2022

This was the first novel by V. Woolf that I read over a decade ago and changed my perception of the novel. I have since consumed this author's works. I have a hard time reading the fluff today because of Woolf. I thank the stars that this woman was born and was able to create all she did in her short turn on this Earth. Nothing, and I mean nothing, compares to Virginia Woolf's experience. If you have a hard time thinking as you read a novel, stay away from her novels just because you have a hard time. Here there is no elementary school writing here, like most of today's best-selling authors who type the same crapfeast with each new installment of trilogies. But there is something about Virginia that always brings me back, whenever I am blue or maybe in the spring and I want to take a walk around London, I pick up my faithful companion and delve into the bliss that is Woolf.
Incredible

Derived From Web

, May 30, 2022

I was lucky enough to find a used edition of this book in a first bookstore. I did not have any information about the storyline with no dustcover. Afterwards, I started the story to see if I made a good purchase. I thought I had made a mistake with the slow beginning. As a reader, I became interested in their activities and their viewpoints.
So good , I'll read it again!

Derived From Web

, May 30, 2022

Harold Bloom put The Waves on his list of books worth reading and rereading. I sympathize with you heartily. It took me a few pages to get used to her style for this book, but soon I was absorbed into the thoughts of the characters. This is a book that I enjoyed reading and will pick up to read again. The topics are so universal that anyone can relate to them. I've really felt for the characters and would like to know even more about them and their lives. I would highly recommend The Waves ''.
Excellent experimental Woolf.

Derived From Web

, Nov 16, 2020

Just a jewel of a book. Hard to give a decent and coherent review for this one, so I give it just the highest recommendation. Wonderful!
Perfect example of classic Woolf

Derived From Web

, Nov 10, 2020

The stories are poetic, the writing is beautifully intriguing and convincing and the formatting of this particular version was easy to read and navigate.
The Waves want destruction

Derived From Web

, Nov 3, 2020

The waves are present through our history and our lives are only a drop in its oceans. Washington Woolf is a deeply sad writer... and writer's depression kills.