BLACK FRIDAY DEALS CONTINUE - SAVE 20% AT CHECKOUT WITH CODE CYBERBOOK. Learn more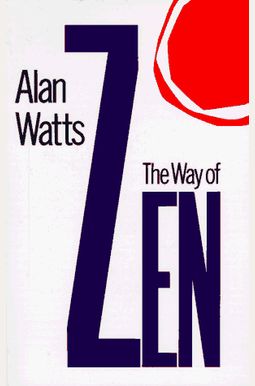  
Book Overview
This Description may be from another edition of this product.
According to Alan Watts, Zen taste deplores the cluttering of a picture or of a room with many objects. In that sense, this minimalist book embodies the aesthetic of Zen itself. As with brushstrokes in a Japanese ink painting, the words have been used sparingly and arranged precisely, with no unnecessary detail. In seven brief chapters, Watts captures the essence of Zen Buddhism as a religion and a way of life. He explains fundamental Zen concepts, introduces revered Zen thinkers, places Zen within the broader context of Eastern religion, and traces the influence of Zen in the arts. Illustrated with calligraphy and drawings by the author, this reprint of an old classic will delight fans of Alan Watts, while introducing new readers to a legendary author who infused groundbreaking scholarship with literary brilliance.
Frequently Asked Questions About The Way Of Zen
Books like The Way Of Zen
Book Reviews
(14)
Did you read The Way Of Zen? Please provide your feedback and rating to help other readers.
greatest lecture regarding zen, tao, religion, philosophy..Period

Derived From Web

, Apr 20, 2022

He was a genius, a great listener, and I'll miss him. I have worn out two of these and still gain insight every time I listen to his lectures.
Fantastic Read

Derived From Web

, Apr 20, 2022

The book is well-written and I liked the authors' apparent knowledge of Eastern Zen history and easy to understand explanation of the nature of Zen Buddhist philosophy. Thanks for the book, Alan Watts, and for the introduction.
The Way of Zen

Derived From Web

, Apr 20, 2022

The Way of Zen is an excellent introduction to the Buddhist tradition. I have read over 100 Zen books. The Way of Zen is a great addition to my collection.
Good as an intro or reintroduction into Buddhism.

Derived From Web

, Apr 20, 2022

I personally find his writing to be drier than Tolkien, yet very insightful. For me, personally, it's all about the music.
A book to be savored.

Derived From Web

, Dec 18, 2021

Beautifully written and gorgeously rendered, this book is a challenging read, but well worth the effort. Even with time, Watts couldn't write. What an achievement! I won't say I was captivated throughout. There are so many places where I would read something and just be awestruck at some radically new perspective on life. Like panning for gold, it takes a bit of skill to extract valuable nuggets of rock. A few good nuggets will make light of the work, he said. Pace yourself on this one to make sure you don't miss any of those nuggets.
Essential Zen

Derived From Web

, Jul 18, 2020

Indeed, Alan Watts was one of the 20th century's greatest minds. While zen is not about intellect, I believe most of us have to think our way through it for a good long while before we can figure out how to do it. This volume by Watts is a superb vehicle for the student of zen who is willing and able to appreciate the subtle. There are some minor soft spots, but the vast majority of this content is truly sweet.
Difficult

Derived From Web

, Aug 15, 2019

Difficult to follow, I am not opposed to Buddhism or Zen, but I guess I need something more basic.
in depth study of otherwise elusive topic

Derived From Web

, May 6, 2019

Alan Watts gives westerners a thorough explanation of a topic that lends itself to being very unclear. I read the whole thing in one sitting, and couldn't figure out what the heck was going on. One clapping hand? This book is very clear but retains the respect and perspective that a study of NOW requires, he said. Buddhists believe that enlightenment is achieved through practice.
Good Insight

Derived From Web

, Jan 10, 2019

The book gave a great deal of thought to making zen more comprehensible to native English speakers, Raymond said.
Difficult Subject

Derived From Web

, Nov 19, 2018

Even in the West, religion is difficult to understand. In "The History of Chinese Taoism and Indian Buddhism," Alan Watts explains the history of Chinese philosophy and how it differs from Western Buddhism. Even for those who study Buddhism, trying to explain Zen in particular is almost as difficult as trying to explain Christianity in general. I must have missed the part where he said, "Zen is a way of being." But at least now I know what Zen is, how it differs from mainstream Buddhism, and how much it has influenced Japanese and Chinese culture.