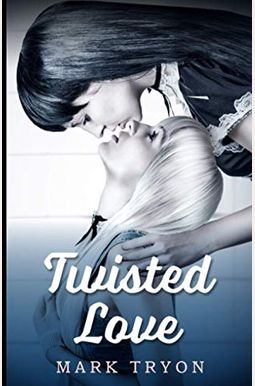 
 
Frequently Asked Questions About Twisted Love

Book Reviews
(8)
Did you read Twisted Love? Please provide your feedback and rating to help other readers.
Chefs kiss 💋

Derived From Web

, Mar 8, 2022

This book was very enjoyable. The love that unfolded within the characters had me enamored with the book. We all love a man who changes for a girl.
So so so good

Derived From Web

, Feb 18, 2022

This book made me realize how much I enjoy a good groveling moment. I can't wait to read the other books in the series. I love that she was strong and confident. She was easy to connect with and very personable. I think anyone could dislike Alex. It's always the bad boy.
Love!!

Derived From Web

, Feb 3, 2022

If I had to describe this book in one phrase, it would be an emotional good time. Listen. You will have whiplash, but you will enjoy the story. Alex and Ava were a simple best friend and little sister romance, but they quickly turned into a beautiful angsty grumpy sunshine trauma bonding romance. I am surprised this story ended up being an HEA because Alex and Ava went through so much in this book. This is a very fast paced ride.
3.5

Derived From Web

, Feb 3, 2022

The plot twist and family background took me by surprise, and I think they helped the story come together. At times the writing style and word choice wasn't for me, but that's really it, no one said anything about the ending, and I found myself crying.
4.5 stars

Derived From Web

, Jan 27, 2022

I was surprised that I enjoyed the love story of Alex and Ava. I didn't read the blurb but went into the story blind. The chemistry between Alex and Ava was great. Alex was patient with Ava. Always looking on the bright side, was the way that Ava was always optimistic and kind hearted. There was a bit of mystery. I predicted one of the reveals for most of the time. I'm happy that everything was explained. The only reason I didn't give this 5 stars was because the last jump towards the end felt like there was a disconnect to the story if you weren't paying attention. I thought the epilogue was too long. I'm glad Alex didn't get forgiveness immediately. She made him work for it. They were excited to read the next book.
Dark, Steamy,Grumpy/Sunshine must read!

Derived From Web

, Jan 22, 2022

This book was not going to be put down. It is dark and twisted, but sweet and romantic at the same time. I liked it.
If you like grumpy sunshine, forced proximity, and 'touch her and I'll..

Derived From Web

, Jan 16, 2022

I will not be continuing the series but I enjoyed this book. The banter between Alex and Ava is great. This gave me a lot of angst and good plot twists. Even though I wanted more of it, the steam was good. I would re-read it. If you enjoy grumpy sunshine, forced proximity, and the threat of death, you should befriend her. This may be for you, it has hints of enemies to lovers. I didn't think it was that.
great!

Derived From Web

, Jun 27, 2021

The book came with a small scratch on the top of the spine but it was in good condition and I like the story so far.