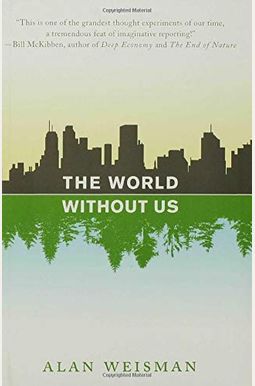 
 
Book Overview
This Description may be from another edition of this product.
It has been six months since Tess Muller stopped speaking. Her silence is baffling to her parents, her teachers, and her younger sister, but the more urgent mystery for both girls is where their mother, Evangeline, goes each day, pushing an empty pram and returning home wet, muddy, and dishevelled. Their father, struggling with his own losses, tends to his apiary and tries to understand why his bees are disappearing. But after he discovers a car wreck and human remains on their farm, old secrets emerge to threaten the fragile family. One day Tess's teacher Jim encounters Evangeline by the wild Repentance River. Jim is in flight from his own troubles in Sydney, and Evangeline, raised in a mountain commune and bearing the scars of the fire that destroyed it, is a puzzle he longs to solve.
As the rainforest trees are felled and the lakes fill with run-off from the expanding mines, Tess watches the landscape of her family undergo shifts of its own. A storm is coming and the Mullers are in its path.
Sometimes we must confront what has been lost so that we can know the solace of being found. The World Without Us is a beautifully told story of secrets and survival, family and community, loss and renewal.
Frequently bought together
Frequently Asked Questions About World Without Us
Books like World Without Us
Book Reviews
(17)
Did you read World Without Us? Please provide your feedback and rating to help other readers.
An Adventure in Journalism

Derived From Web

, May 31, 2022

The reason you came for this book is probably to find out what happens to your home or New York City after the people disappear. At least, that is why I came. The remain 15 or so go into details about Earth without man you never expected. He examines places like Cyprus and the Korean DMZ, which people have not touched in ages. He takes you places you would never have expected. Each could be its own article. I certainly did not expect that. This book is an interesting read, a learning adventure around the globe. As great as it sounds, its a cheesy ride.
This is comprehensive science at its best! You'll be surprised

Derived From Web

, May 31, 2022

What would happen to the Earth if humans were all wiped out -- say by some pandemic disease? This is the most comprehensive science at its best! You 'll be surprised!
For Anyone Still not Voting Green

Derived From Web

, May 31, 2022

Unfortunately, the book does not quite live up to the title, with its productively shocking sense of inevitability. But it's important to say a book with this title now comes out because we probably don 't have the guts or the sense of duty to try and stop this money-sucking system that raps the planet. And that means we'll soon be gone.
A very good read

Derived From Web

, May 31, 2022

This book was one of the most interesting and educational books involving man-made environmental problems since Rachael Carson's Silent Spring to be published. The story of plastic in the environment is akin to the problems that DDT has pointed out by Carson.
The Planet Needs to Recover

Derived From Web

, May 31, 2022

The premise of the book is what would happen to the planet if the people disappeared suddenly. A lot of the chapters demontrated how many thousands of years it would take to recover some of the ecosystems. It covered many topics that were completely unexpected, such as the dumping of plastics in the ocean. From this book, I learned a lot.
Was expecting better.

Derived From Web

, May 31, 2022

While the topic was relevant, the information was a regurgitation of what we know the most. He could have written it to a well-condensed 30 page article. The name dropping and personal descriptions of these people were distracting.
I liked it. The problem is

Derived From Web

, May 31, 2022

Geez : The problem is that I now feel incredibly guilty about my plastic water bottle. And any, any, plastic bags I use for vegetables at the grocery store. How did the world get to this point? Unbelievable how bad things are truly.
Technical

Derived From Web

, May 31, 2022

I have not yet completed it. But I find it difficult to get into, not what I expected. I want to read it, but will take awhile. It is rather interesting and not technical enough to grab you right away. I keep trying, I will keep you posted.
Thought provoking!

Derived From Web

, Jul 8, 2021

I have often dreamed about what life was like before we were here as humans and what life would be like once we are gone as a species. When I was a kid, I used to think about this. This book aims to answer that question. Visually Evocative '', I found it quite appropriate. It has made me think very differently about what it could be like to live in harmony with the environment instead of in dominion over it. I never think again of plastics, industrial power or the nuclear complex. Also, "growth" and the accumulation of stuff is really important as we make it out to be?
Great Book - Great Read

Derived From Web

, Oct 12, 2019

What a fascinating book that looks at what Earth was before humans and what it may look like once it has been released. A tour de force of history, biology, chemistry, geology, and physics all rolled into one in a very easy to read style. One can see how fragile our societies and cities are compared to the forces of nature and the absolute necessity for a sustainable lifestyle and society, in contrast to the collective arrogance, waste and pollution that humans currently exhibit. 5 stars on the way. A must read for anyone and for everyone.